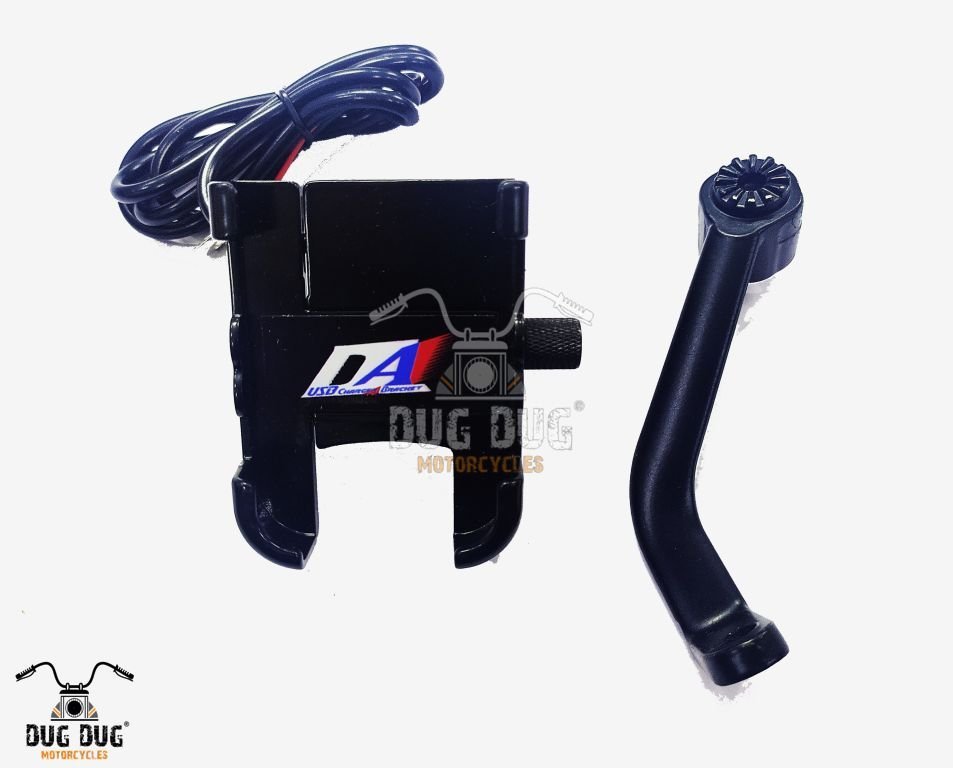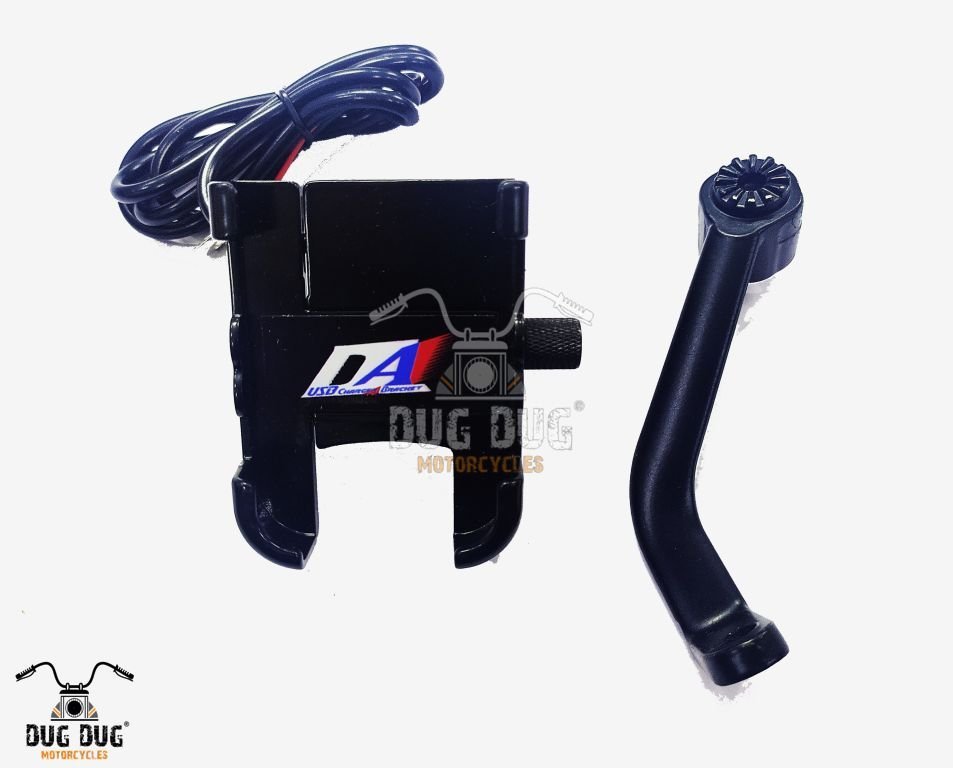 Dug Dug Claw-Grip Mobile Holder Mount with Charger
₹999.00
Features:
• Secure Firmly with Extra Gripper – The Aluminium Claw Grip Ensures tight hold with Silicon padding at corners to prevent any damage to the Mobile Phone.
• Water Resistant with USB Charging/ cable – USB Charging with 5V/2.5A fast charging is secured by a Waterproof Rubber Plug which makes it perfect for Using in Rains.
• 360 Degree Rotation – The Adjustment ball allows for any position to give perfect viewing Angle. The 360 degree movement gives complete freedom to set the desired Position of Mobile phone.
• Universal for All Phones (4.0"-6.5") – Claw-Grip expands to fit a wide range of phones from 4.0 – 6.5 inch screen, while keeping all of your buttons and ports accessible.
• Fit to all Bikes – The Dug Dug Claw Grip Mobile Holder Comes with Three options for handlebar mounting (32 mm, 22 mm , 25 mm).